YOGA GEAR ON A MISSION TO DO GOOD!
Koa Yoga Products
Quality Yoga & Fitness products designed with people, planet, and pets in mind!
Inspired by our own rescue pup, Koa! We are a small, family-owned business located in Woodridge, IL.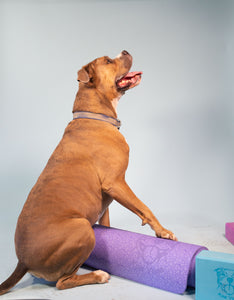 Our fitness products do more good for you than just a workout. The 100% eco-friendly, non-toxic, no latex material of our mats was created to serve another purpose than yoga alone...


view products
each product sold
saves a life

Each month, our local, family-owned business donates proceeds to local and national animal welfare charities. This all was inspired by the incredible story of our rescue dog, Koa, who truly gave our family new life!


Koa's Story